A Whole Lot More
Integrate WholeScripts with electronic health record (EHR), practice management and testing platform software to provide seamless care to your patients. Choose from our library of integrations, connect with the platforms you already use or discover something new.
We're collecting information on which integration platforms we'll add next.
Don't see what you're looking for?
Let Us Know
A digital health company that is pioneering the application of genomics to improve human health and optimize everyday performance.

GetHealthy is an integrated ecommerce and marketing platform for next generation practitioners. We help practitioners grow their influence and revenue through increased engagement with their patients and followers.

Specifically created for functional and integrative medicine specialists, this EHR platform, is designed to support direct pay or cash-based practices, and aims to streamline and innovate your healthcare practice.

A solutions suite providing cloud-based services the help improve productivity, drive better patient outcomes, and grow healthcare practices.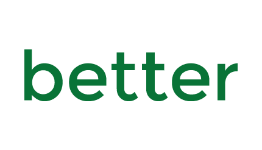 A complete nutrition practice management platform that helps you manage your health and wellness practice like a pro.
A customizable EMR platform that includes medical forms and charting shortcuts tailored to over 20 healthcare specialties to boost efficiency, reduce errors, and provide an intuitive experience.
Developed with the National Institutes of Health, Vibrent Health is a leading mobile health platform that includes EHR integration, specimen remote collection, research biostatistic software and so much more.